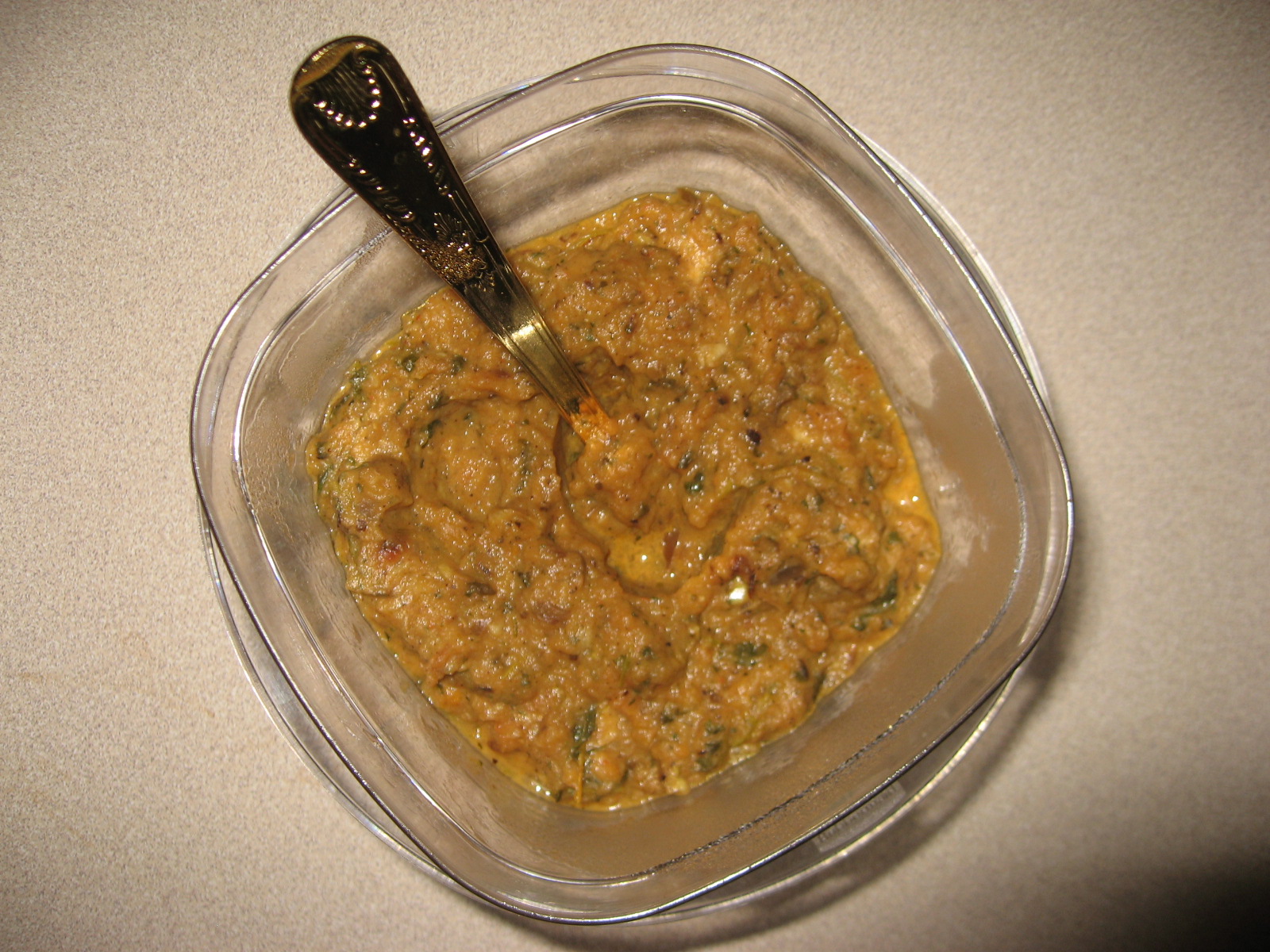 Ingredients:
Large Eggplant 1
Chana Dal 1/2 tsp
Urad Dal 1/2 tsp
Coriander Seeds 1/2 tsp
Mustard Seeds 1/4 tsp
Cumin Seeds 1/4 tsp
Whole Red Chiles 1 – 2
Tamarind 1 inch Piece
Turmeric Powder a Pinch
Curry Leaves 4
Cilantro few Sprigs
Oil 1/2 tsp
Method of preparation:
Wash and finely chop the curry leaves and cilantro.
Heat half a tsp oil in a pan, add mustard seeds, cumin seeds, chana dal, urad dal, coriander seeds and red chiles in order.
Fry till aromatic or until all the ingredients are golden brown.
Cool the ingredients to room temperature and grind into fine powder along with tamarind and salt.
Wash and pat dry eggplant.
Place the eggplant directly on the low flame turning occasionally until the skin is completely charred on all sides.
Cool the cooked eggplant and remove the charred skin with the help of wet hands.
Discard stem and remove the roasted eggplant onto a bowl (around 1 Cup).
Pulse the roasted eggplant pulp, ground masala powder and salt briefly for 5 seconds.
Remove the eggplant chutney onto a bowl and garnish with curry leaves and cilantro.
Serve roasted eggplant chutney with steamed rice or with roti.